Shortly after attending an Erica Banks event at an Atlanta hookah bar, Houston rapper Chucky Trill was shot and killed on Atlanta's Interstate 85.
Atlanta police say shots were fired into Trill's vehicle from another vehicle at about 3 AM this morning.
"Obviously these types of shootings are very concerning for the police department," Police spokesman Cpl. Collin Flynn said. "Not only do you have the two vehicles involved in the shooting, but you also have multiple people that are driving on the interstate that could also be victims in these types of crimes."
Interstate 85 was closed for a couple of hours after the shooting.
Banks mourned Trill on Instagram.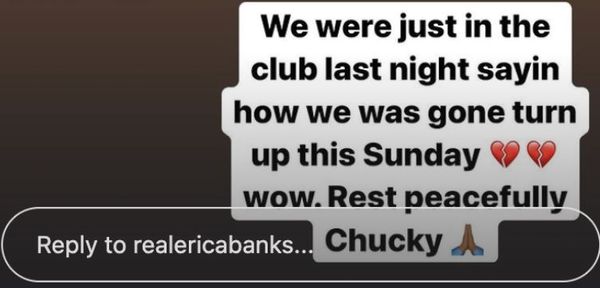 Trill was 33. RIP
GCPD is investigating an early morning homicide that happened on I-85 South near JCB. Officers responded to a shooting on the interstate just before 3AM and discovered one male who was shot and died at a local hospital. For more information click here: https://t.co/uVc7ltHn28 pic.twitter.com/gz1CJLM3oI

— Gwinnett County Police (@GwinnettPd) March 5, 2021
Discuss