The Beastie Boys and Public Enemy were just about as big as you could be in the 80s rap game, and are among the only four Hip Hop acts to be enshrined in the Rock n Roll Hall of Fame.
They'd make a hellava super group, wouldn't they?
Today, Chuck D jumped on Facebook and posted a photo and caption that is sure to bring a smile to the face of any old head.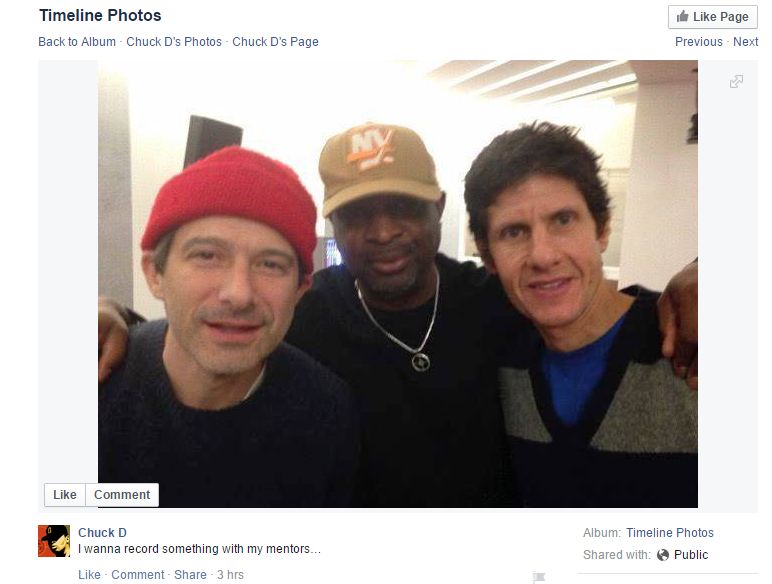 Mike D and Ad-Rock have said that they will never again record or perform as the Beastie Boys out of respect to late Beastie Adam "MCA" Yauch.
But a trio with Chuck D  -- or a quartet with Flavor Flav -- could be very interesting, indeed.
Discuss