Lil Wayne and Christina Milian have made it official with ink and jewelry.
Milian spoke about her relationship with Weezy to E! as she walked the red carpet at the Tomorrowland premiere yesterday.
"I guess I just like the mystery [of the relationship with Wayne]," Milian said. " I think it's so sexy. I like to keep the sexiness going. We have a very fun and cool relationship. He's very genuine. He's a very genuine person and no matter what, love comes first with him."
E!'s interviewer then mentioned something about a new Lil Wayne tattoo. After a brief struggle, she revealed the brand new ink.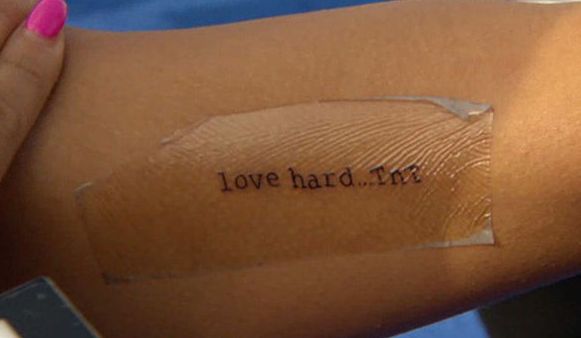 Yesterday, Milian also showed off a gift from Wayne; a nice piece of bling with the same TnT signature.
TnT apparently stands for Tina and Tunechi.
Discuss