Lil Wayne's career may be in turmoil, but his love life is looking increasingly settled.
Earlier this week, photos of Weezy and his Young Money employee Christina Milian holding hands like only a couple would circulated the Internet. Although the pair had been rumored to be dating, there was scant evidence because it's been a while since they were photographed together.
Milian also addressed her relationship with Wayne in the May edition of Latina magazine.
"The deal is he's my man… crush," Milian explained. "He and I have a very special relationship and I think I've always been very careful with it publicly because when you have something special it's like everybody picks apart words. They'll pick apart a moment in a picture and take something that's special and trash it."
In the past, Wayne and Milian have denied they were doing the no pants dance, but it looks like they're ready to go public.

Now Weezy just has to keep her away from Drake.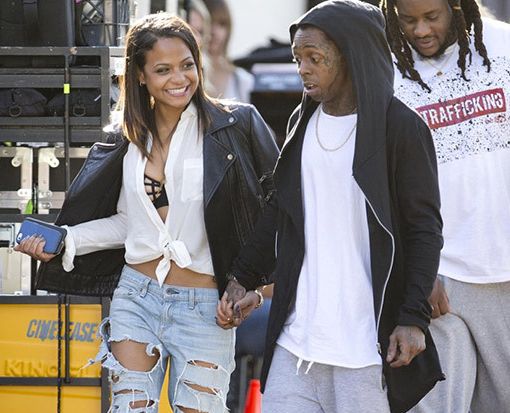 Discuss