Diddy told the world that Will Smith and Chris Rock made up after an Oscar telecast that had Smith slap Rock for making a GI Jane about Will's wife.
"That's not a problem. That's over. I can confirm that," Diddy said of Rock and Smith. "It's all love. They're brothers."
Rock's brother Tony Rock has called cap on Puff's words.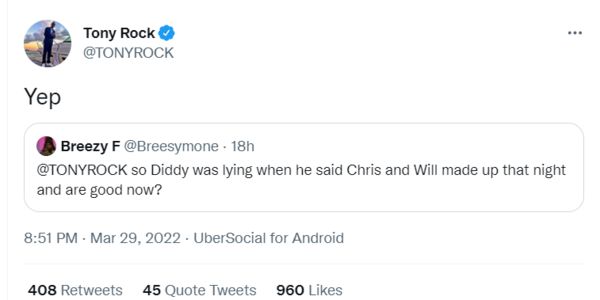 "Yep", Tony responded to a Tweet wondering if Diddy lied about the two making up.
Tony, an actor who's worked with both his brother in the Smiths, also said that he didn't approve of the apology Smith gave to his bro.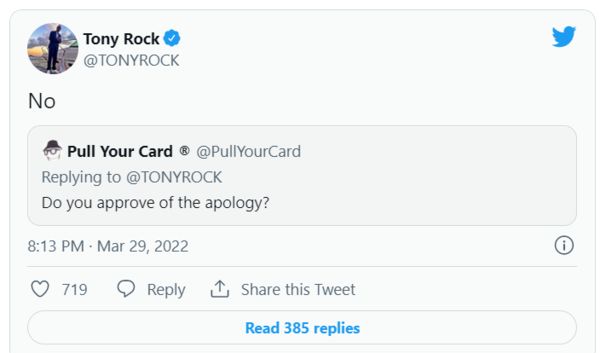 Chris Rock has yet to comment publically on getting slapped. Judging from his bro's words he may have a lot to say when he does.
Discuss