When Chris Brown learned that his ex Rihanna had birthed a Lil A$AP, he reacted with an Instagram Story post.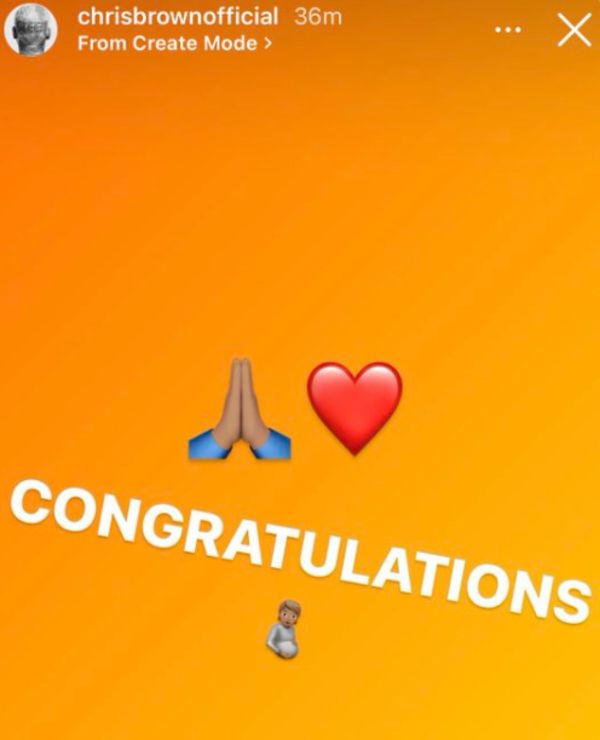 "CONGRATULATIONS," read the post, which also had a few emojis.
The post is gone now.
An insider close to Chris revealed to HollywoodLife why Brown had such a low-key reaction to his ex having her first child with A$AP Rocky.
"Posting it on his story is his way of reaching out but still being respectful," the insider shared. "He knows she will hear about it and he's sure that she'll be happy because he's letting her and the world know that he's sending nothing but good vibes and it's true, Chris is genuinely happy for her. There was a time when it would have been hard for him to handle Rihanna having a baby with another man, but he's grown now, all that baggage is behind him. Now, it's nothing but love and respect."
Brown has three children with three different women.
Discuss