A Lamborghini Gallardo will run you at least 200 grand. That makes for an expensive canvas, but that's exactly what Chris Brown used one as when he got the tattoo artist Huero to paint the lyrics to Tupac's 'Lord Knows' on the exotic sports car.
As you can see, the lyrics are pretty hard to read, so we have no idea what part or how much of the song Huero marked the Lambo up with.
Brown is about to go  on a three date mini tour with August Alsina, before embarking on the more comprehensive 'Between The Sheets' tour with Trey Songz and Tyga.  Given the new paint job, don't be shocked if they do some 'Pac.
Check out more photos of the unusual art below.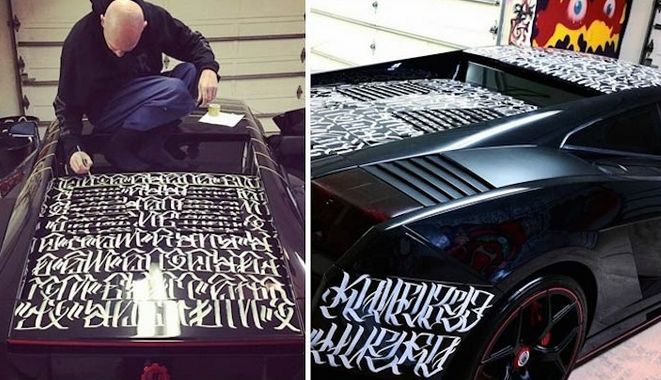 Discuss