Karrueche has made it increasingly clear she wants no part of her ex-Chris Brown, which is surprising to all of us who suspected she'd come running back after a short period of reflection.
Her latest ploy to rebuff Breezy's advances is to swear off men altogether.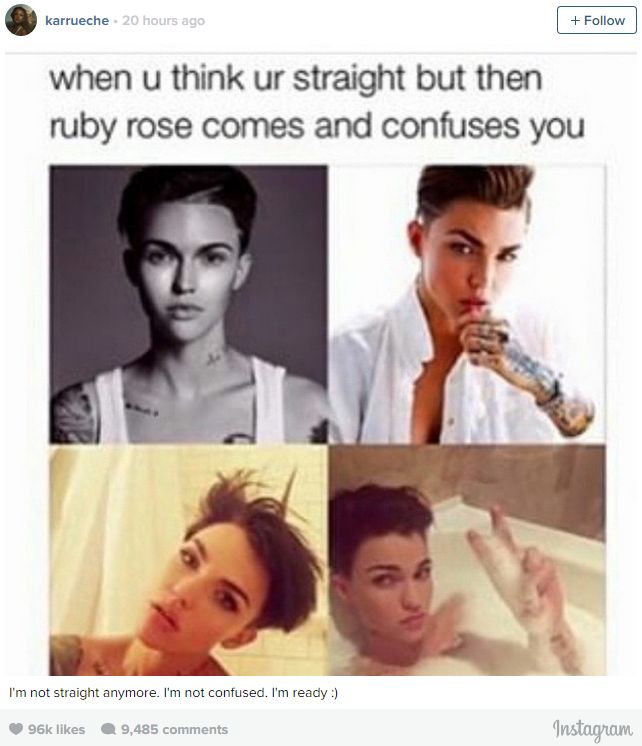 The photo which helped turned Karrueche "not straight" is of New Orange Is The New Black star Ruby Rose, who's been all the rage on the Internet over the last couple of days.
Anyway, we're not entirely sure if Karrueche saying she's down for a different type of going down is going discourage Brown. So their sad dance will continue for all to see.
Discuss