On Friday, Chris Brown was sounding pretty raw when he cursed his ex Karrueche Tran from the stage and declared he was single.
Now we are getting more details about the breakup and it involves Drake, because of course it does.
Last night, Tran took to Instagram to explain why her relationship with Brown ended, writing "I refuse to be repeatedly mistreated especially by someone who claims to love me. That's not love."
That set Brown off, because he came back with his own Instagram post that spoke of threesomes and alleged Tran cheated on him with Drake when Brown was in prison earlier this year.
"I was locked up for damn near 4 months and only got 1 visit from you while u was hosting parties and taking secret trips to Toronto, going on dates with Drake," Brown wrote.
Drake and Chris Brown have been at odds over a women before, but they apparently patched up their Rihanna feud after appearing together in an ESPY skit, and in the Nicki Minaj track 'Only.'
Does this mean it's game on again for the two music industry heavyweights?  If so, will Drake go after Kendall Jenner, who Brown is allegedly getting close to?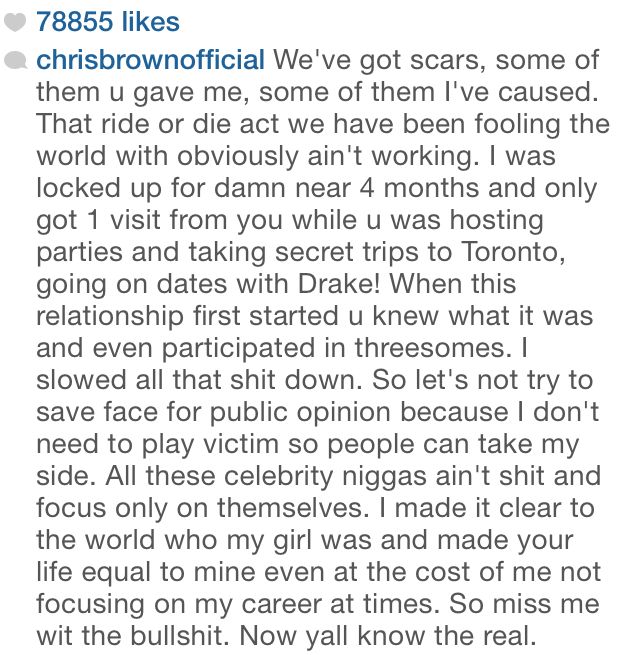 Discuss