Video has emerged from a Chris Brown club appearance in Cannes France last month that appears to show Breezy stomping on the head of a man.
Malek Mokrani says he suffered neck and head injuries in the stomping, and has a photo to prove some sort of trip to the hospital: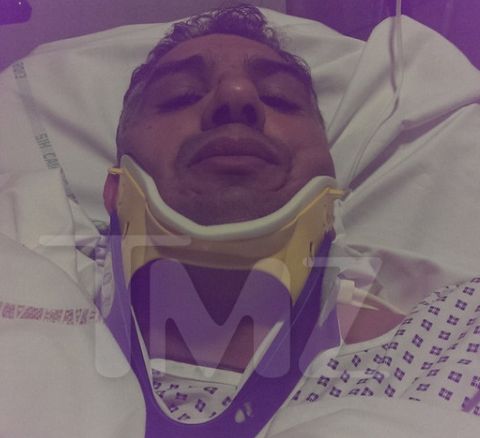 He plans on filing a police report, and we imagine he's talking to lawyers.
Chris Brown has responded to the the allegations in an IG video. In it, he says Malek was a rogue security guard who started the fight.
Discuss