Yesterday, the Shade Room posted a video of model Tyson Beckford hanging out with Chris Brown's ex Karrueche Tran in Las Vegas.
This caught the attention of Brown and his crew. One of Breezy's boys posted a threat directed at "model niggas Cough Cough #TysonBeckFord" and then Brown co-signed it with some emojis.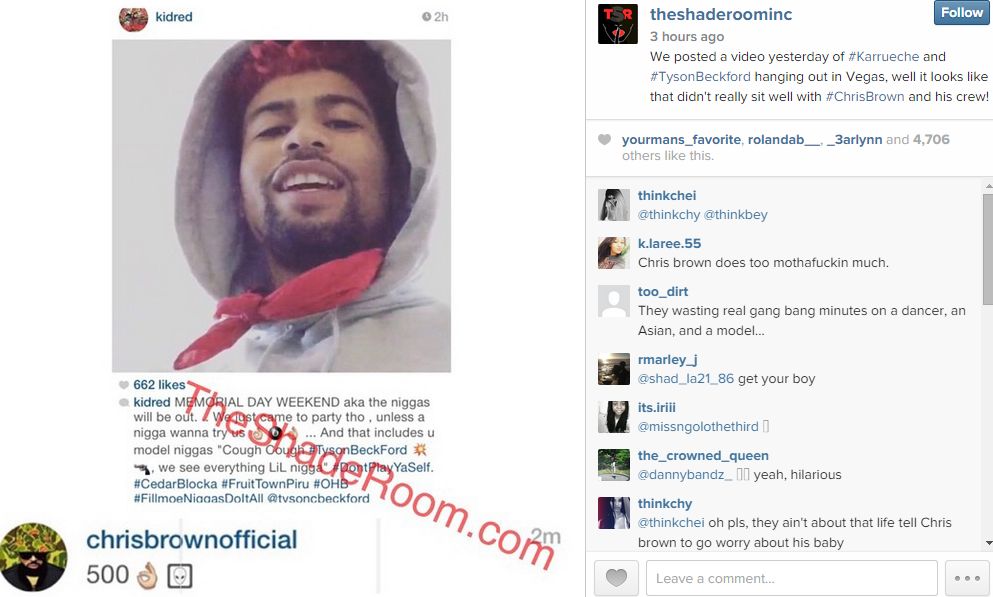 Whatever is going on between Beckford and Brown didn't prevent Tran from letting the world know she's now a Beckford follower.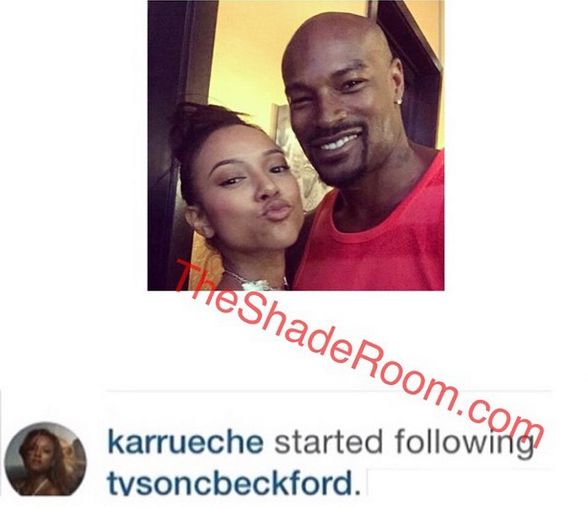 What do you think? Does Brown need to get himself some chill?
Update: And now this happened: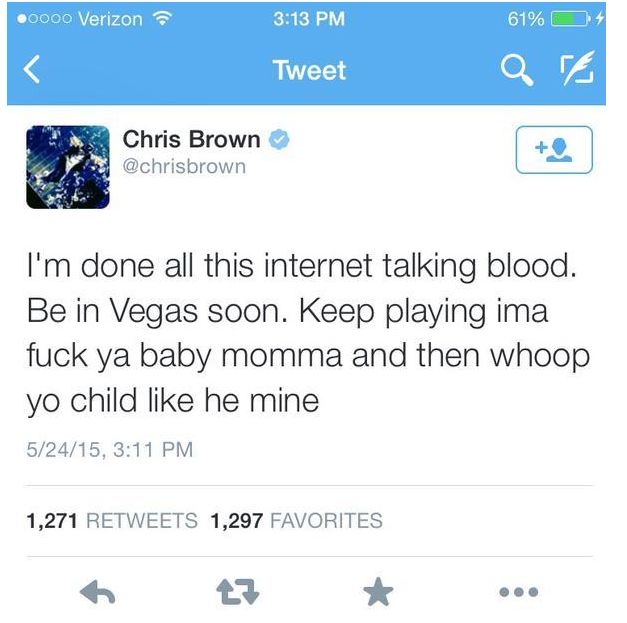 Discuss