Karrueche Tran posted a bootylicious shot of herself yesterday on Instagram, as is her habit.
It caught the eye of R&B singer and actor Marques Houston, who typed a response to her buttocks.

Chris Brown didn't much care for this, and shot back with a reference to Houston's days on the 90s sitcom Sister, Sister.

But it was one of Chris Brown's boys who really turned up the heat by photographically threatening Houston's life.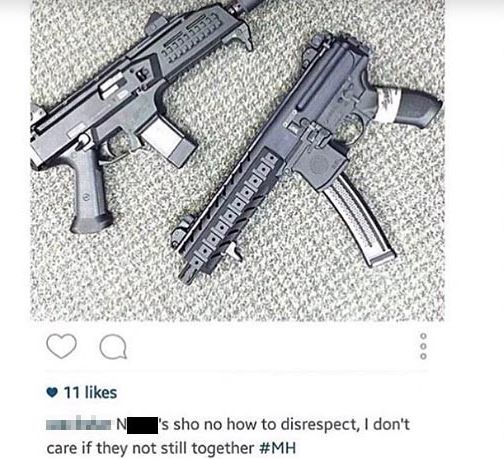 According to TMZ, the threat comes from a known gang member, so it shouldn't be taken lightly.
This is somewhat reminiscent of the dust up between Tyson Beckford and Brown's crew over Karrueche back in May
That ended with apologies and nobody getting hurt. Hopefully this one does too.
Discuss