There's a video of Chinese Kitty and Lil Baby looking flirty during a bowling party last week.
This has led to chatter that Kitty is Baby's new girl.
She denied that in the comments.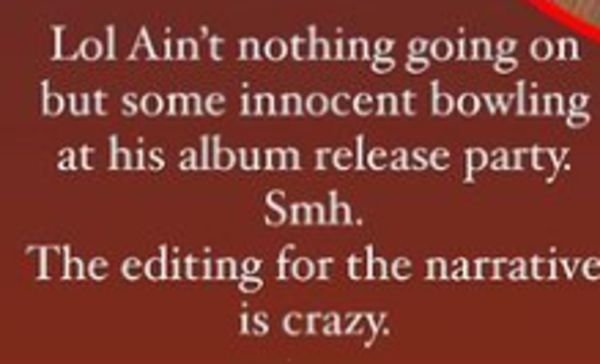 "Lol ain't nothing going on but some innocent bowling at his album release party," Kitty, who posted the originally video, typed. "Smh. The editing for the narrative is crazy."
On his new track "Not Finished", Baby airs out a lady (perhaps Saweetie) for posting deceptive images of them without his permission.
"She post a picture without my permission, got me in some sh*t, man, these women is wild," he raps.
It looks like he still has that problem ...
Discuss