Until recently, Chief Keef was one of the most prolific artists in the game.
He dropped four projects, including the albums Bang 3 and Bang 3 Pt. 2, in 2015.
But there's been a bit of a lull in Keef's official output, and when a fan on Twitter asked him why, he gave a surprising answer.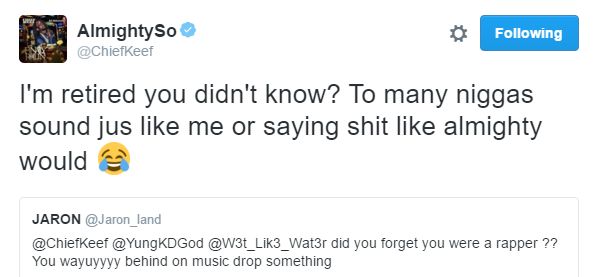 A few minutes later, Keef seemed to confirm his retirement in response to a disturbing message from another fan.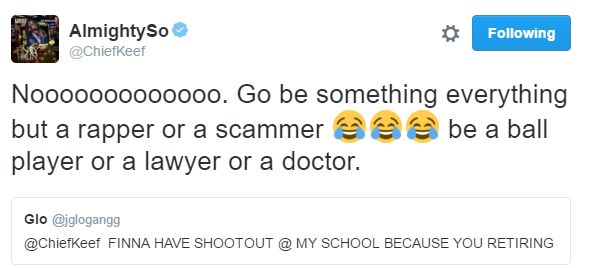 Are you buying the 20-year old's retirement?
Discuss