Chief Keef has been getting his flowers lately.
Sosa has been hailed as a rap pioneer and the primary influence on many of today's spitters.
Although he's only 26, Keef's musical output has slowed considerably and he spends his days playing video games and setting off fireworks.
But that has yet to hurt his bottom line.
Sosa jumped on IG this weekend to remind everyone how rich he is.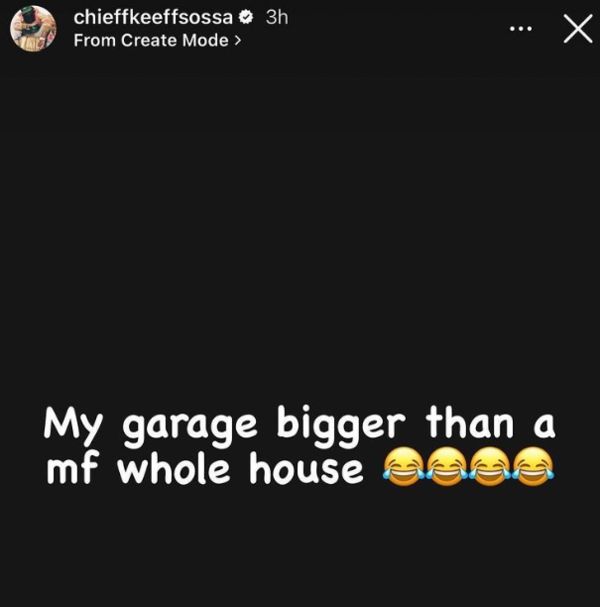 "My garage bigger than a mf whole house," Keef typed.
Are you jealous of Sosa's size?
Discuss