Last week, Glo Gang rapper BossMoo600 killed his girlfriend and then turned the gun on himself.
Another Chief Keef affiliate Memo600 seems to be blaming Sosa for the murder-suicide, which went down in a Southern California luxury apartment building, in two tweets, one of which has been deleted.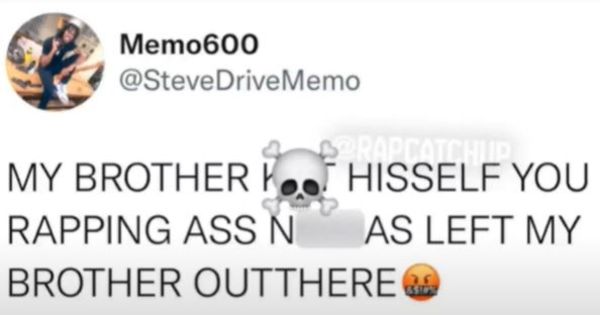 BOSS LEFT ME FOR SOME NIGGAS WHO DONT GAF ABOUT US💔🥺

— Memo600 (@SteveDriveMemo) September 11, 2021
"My brother kilt hisself you rapping ass n*ggas left my brother outthere," he typed. "Boss left me for some i*ggas who don't GAF about us."
Is Sosa possibly responsible for that tragic domestic situation involving BossMoo600.
Discuss