The first trailer for the Spike Lee joint 'Chiraq' dropped yesterday.
The premise for the film seems to be that the ladies of Chicago are withholding sex from the fellas until the city's famous violent crime rate goes down.
As you can see, the film presents as a comedy, with all sorts of "you go girl" type finger snapping. From the first look it's a little ... goofy.
We weren't the only folks to notice that. Quite a few Chiraq rappers have weighed on in New Yorker Lee's portrayal of their city.
Damn Spikey..... Chiraq isn't defined enough on that movie! It should be showing what's really going on.

— AlmightySo (@ChiefKeef) November 4, 2015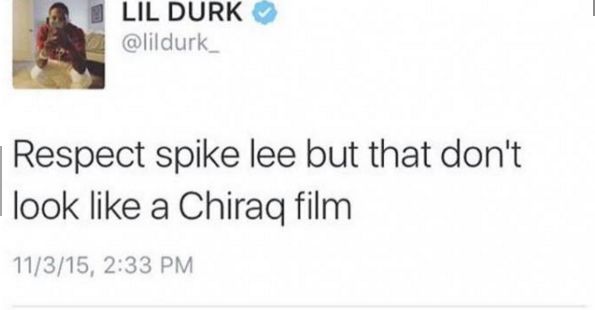 The reason straight outta Compton sold like that cause it was real ..... — LIL DURK (@lildurk_) November 3, 2015
That Chiraq trailer look like a Parody

— Lil Bibby (@LilBibby_) November 4, 2015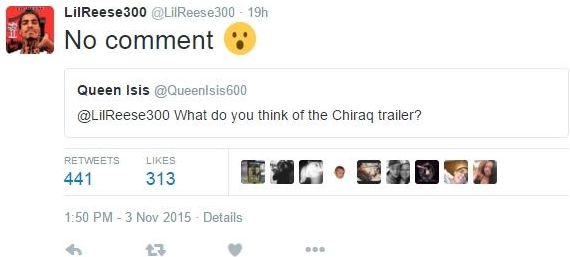 Dat Chiraq trailer look fu as Hell dat ain't how we rock — GINO MARLEY (@GinoMarleySSR) November 4, 2015
They should of name that movie something else using wat we went thru an still going thru to make money is no cool

— FREDO SANTANA SSR (@FREDOSANTANA300) November 3, 2015

What do you think? Or should we be holding our judgement until the movie, which drops on December 4th?
Discuss