Chicago rappers are not having good luck today.
Lil Durk has a warrant out in Atlanta for all sorts of very bad things.
Durk said he was going to turn himself in today.
Now, it's being reported that Chicago rapper GMEBE Bandz is missing.
Bandz made headlines a few years back when he appeared in a video for "Demons," which featured Racks ATM & Benji GLO.
Rumors started flying around last night that the rapper was kidnapped, but there is no solid evidence to confirm that.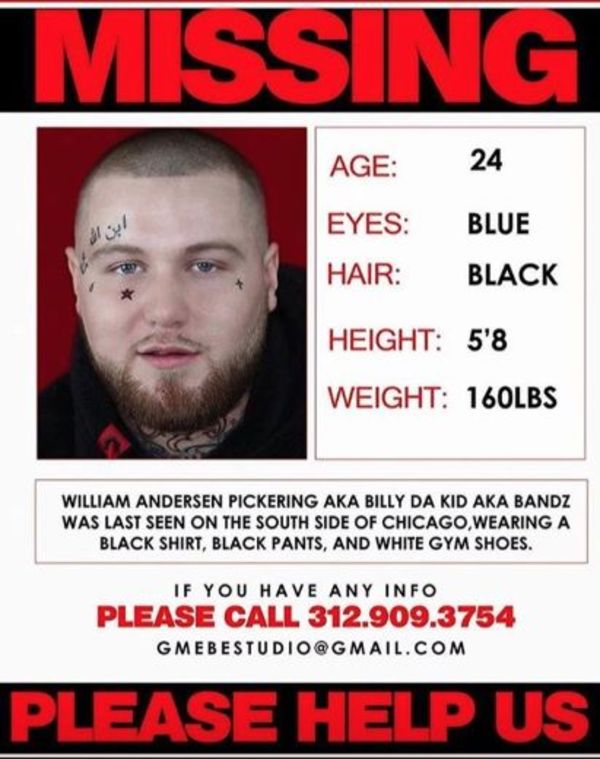 Discuss