Rita Ora is doing the Kardashian thing by appearing topless on the cover of the French magazine Lui.
We're not sure what she's promoting, but it certainly caught our attention.
We now have more revealing photos from the shoot. Check them out below courtesy of Terry Richardson, the famously pervy photographer who shot them.
Here's the cover for those who don't remember.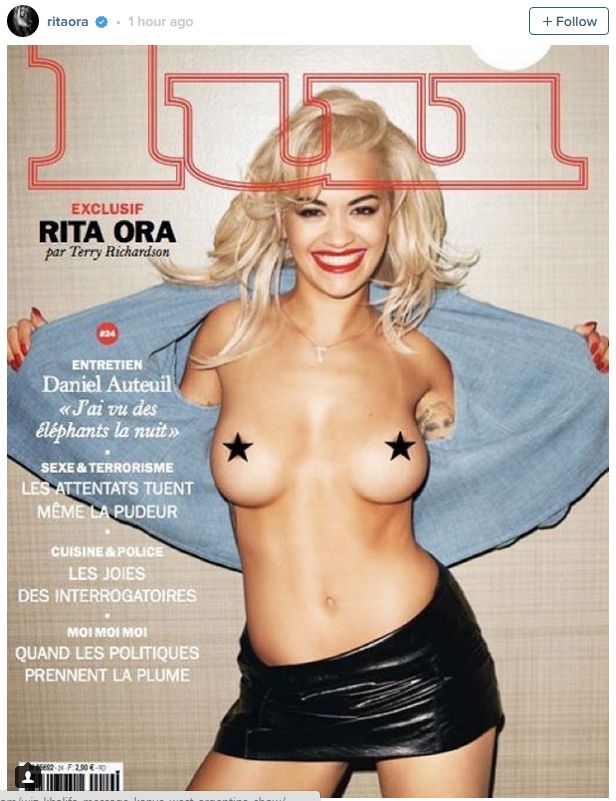 You can see the uncensored shot here.
Discuss