In its 20 plus year history, Cash Money has had a lot of hits.
The Cash Money's founders Birdman and Slim just gave an interview to Billboard, and in the article, the industry mag included the biggest singles from the label.
Check it out: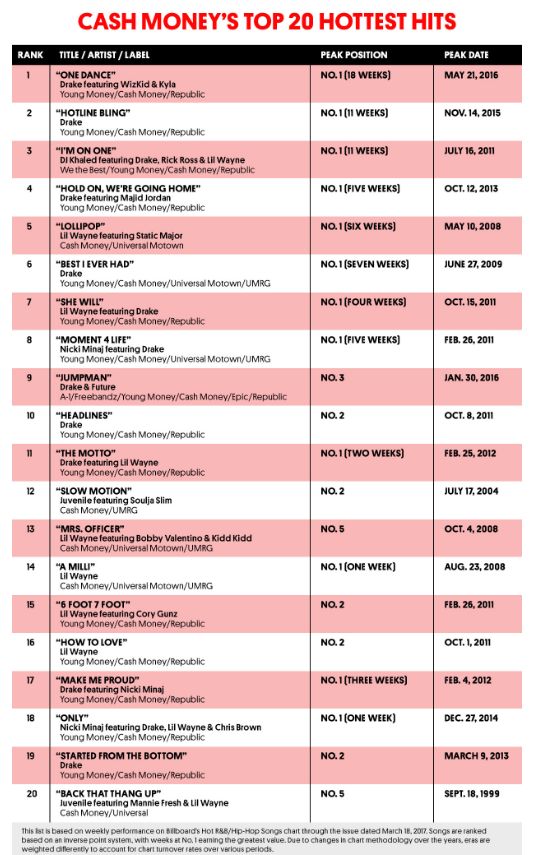 Drake is on 13 of the 20 tracks, including 10 of the top 11.
It's also interesting to note that 'Back That Thang Up' just barely sneaks in at #20.
The Hot Boys track is the first thing we think of when we think "Cash Money."  The fact that so may other CM songs are ahead of it speaks to the label's evolving success -- and to the continued mainstreaming of Hip Hop.
(Or just the ubiquity of Drake.)
Discuss