Jeezy's blockbuster Verzuz with Gucci Mane was in part to promo his new album The Recession 2.
It didn't work.
Jeezy's tenth studio album is projected to do 25K SPS in its first week with 3K of those pure sales, according to HitsDailyDouble. His last album TM104 had a 50k first week. The original Recession had a 260K opening frame in 2008.
The news was better for Megan Thee Stallion's Good News. Meg's studio album debut is set for a 92k/10K first week. She will finish second on the week to Korean boy band BTS, whose album Be is trending 265K.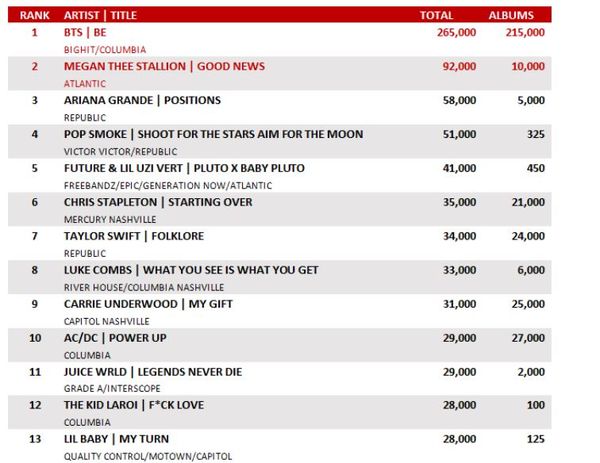 Meg's commercial mixtape Suga did 41K in its first week last year.
We guess getting shot by another rapper is better promo than everyone being reminded your friend got shot by another rapper.
Discuss