Cordae has a very famous girlfriend, famous friends, all sorts of critical acclaim, and a new album with features from the likes of Eminem, Ll Durk, Gunna, and Stevie Wonder.
What he doesn't have are big album sales.
HitsDailyDouble is projecting the 24-year-old's sophomore album From A Birds Eye View will do 21K in its first week, which will only be 16th on the album chart.
Gunna's DS4EVER is projected for 83K in its second week, which should be good for second to the Disney soundtrack Encanto. Wunna will surprisingly edge The Weeknd's Dawn FM, which is set for 70K, for the second straight week.
Why don't you think Cordae buzz isn't translating to sales?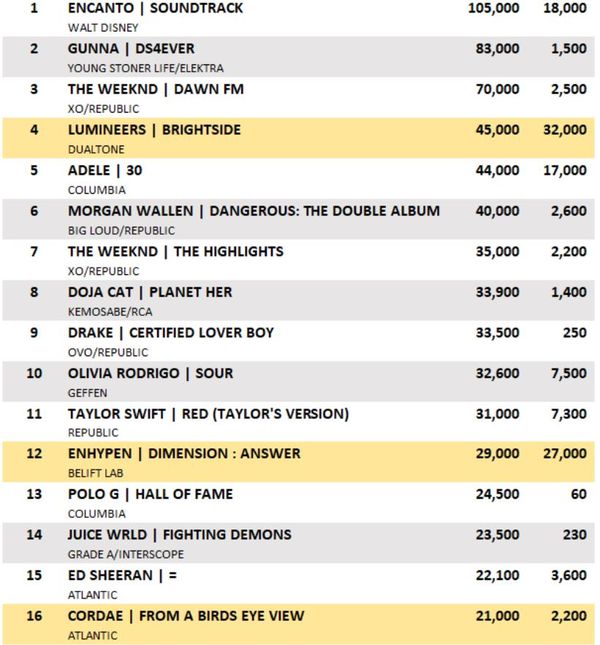 Discuss