Tekashi 6ix9ine caught a break last week when he wasn't sentenced to jail for violating the terms of his 2015 plea deal for use of a child in a sexual performance.
The latest court proceedings included a reexamination of the original charge against him, which you can check out the details of below.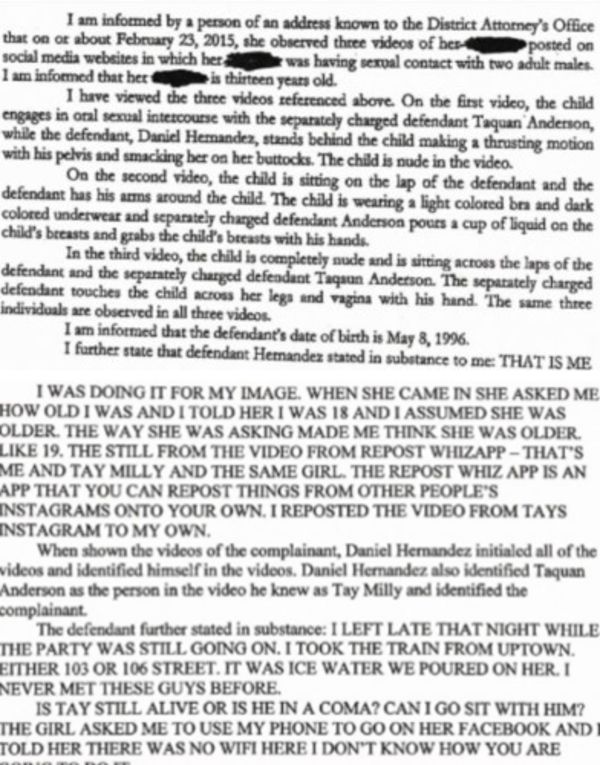 Here's why Tekashi (Daniel Hernandez) was charged with violating the 13-year-old:
"On the first video, the child engages in oral sexual intercourse with the separately charged defendant Taquan Anderson, while the defendant, Daniel Hernandez, stands behind the child making a thrusting motion with his pelvis and smacking her on her buttocks. The child is nude in the video."
He also appears to have ratted out the other guy in the video:
"Daniel Hernandez also identified Tacquan Anderson as the person in the video he knew as Tay Milly and identified the complainant."
Now that you can read exactly what 6ix9ine copped to doing, what do you think?
Discuss