We're halfway through 2020, which has been quite a year.
On the musical front, Hip Hop is having quite a run, as evidenced by the Baby dominated top 25 best selling albums at the year's halfway mark.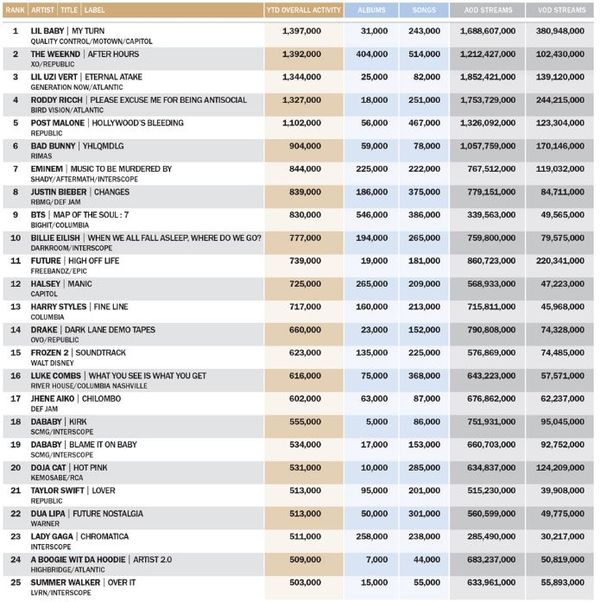 As you can see, Lil Baby's My Turn 1,397,000 just nipped The Weeknd's After Hours, Lil Uzi Vert's Eternal Atake and Roddy Ricch's Please Excuse Me For Being Antisocial to take the top spot. Post Malone's Hollywood Bleeding has also done more than in million SPS in 2020, despite being released in September of 2019.
Any surprises on the list?
Discuss