Hip Hop has exploded in the streaming era and is now music's most dominant genre.
However, most of the ten best-selling rappers of all time made their money selling music the old fashion way: moving albums.
Check out the top ten selling rappers of all time.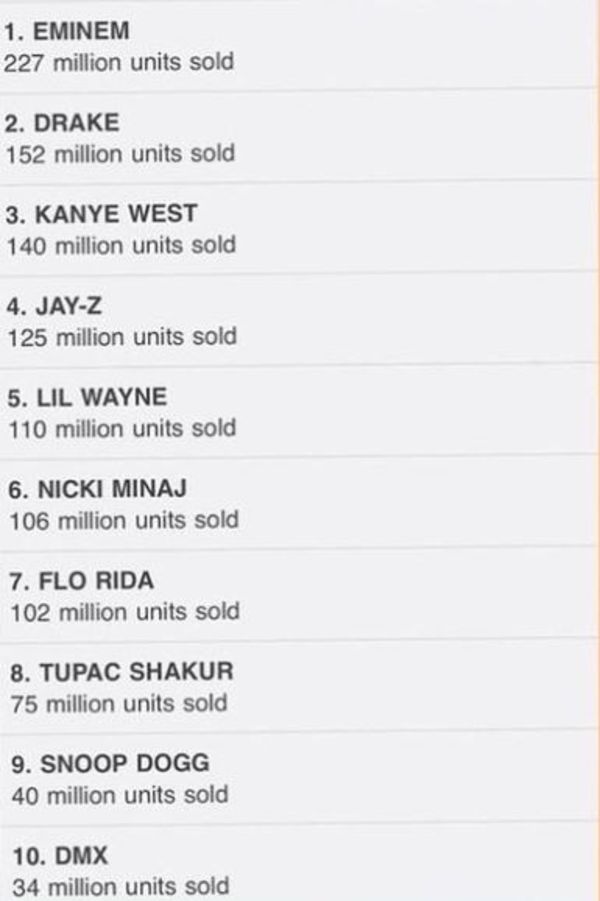 As you can see, the list is easily topped by Eminem, followed by Drake, Kanye West, JAY-Z, and Lil Wayne.
Rounding out the top ten are Nicki Minaj, Flo Rida, 2Pac, Snoop Dogg, and DMX, in that order.
Any surprises on the list?
Discuss