Drake went full-on Drake in the Scorpion cut "In My Feelings."
Keke, do you love me? Are you riding?
Say you'll never ever leave from beside me
'Cause I want ya, and I need ya
And I'm down for you always," Drizzy sings
The track's popularity has made Keke (or misspelled variations) go viral.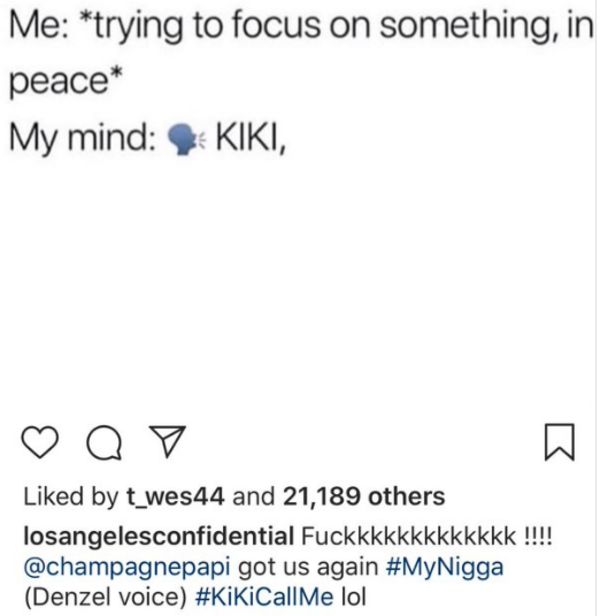 And who is Keke in real life?
According to Genius:
"Keke" is singer Keshia Chanté, Drake's first girlfriend. They grew up together in Toronto and dated as teens. Drake and Keke appeared together in a September 2013 interview on BET's 106 & Park, where Drake said to her: "You were one of my first crushes, and a lot of people might not know this, but I actually rapped about you before." It's not a baseless claim, since Keke is thought to be the inspiration for several Drake songs, like 2015's "Madonna" and 2009's "Fallen," the latter of which featured her.
Here's Drake & Keke on his Boy Meets World Tour:
Here are some more shots of the heartbreaker:
Discuss