Last week, Lil Uzi Vert claimed he was leaving the music industry.
"I wanna take the time out to say I thank each and every one of my supports but I'm done with music," he wrote on his Instagram Stories. "I deleted everything. I wanna be normal. I wanna wake up in 2013. You are free."
After that, he equated signing a record deal to "snitching."
Nobody really believed the 24-year-old was really retiring and everyone expected he would soon be backing working on his upcoming album Eternal Atake.
However, Uzi hasn't returned to the studio, and is missing it.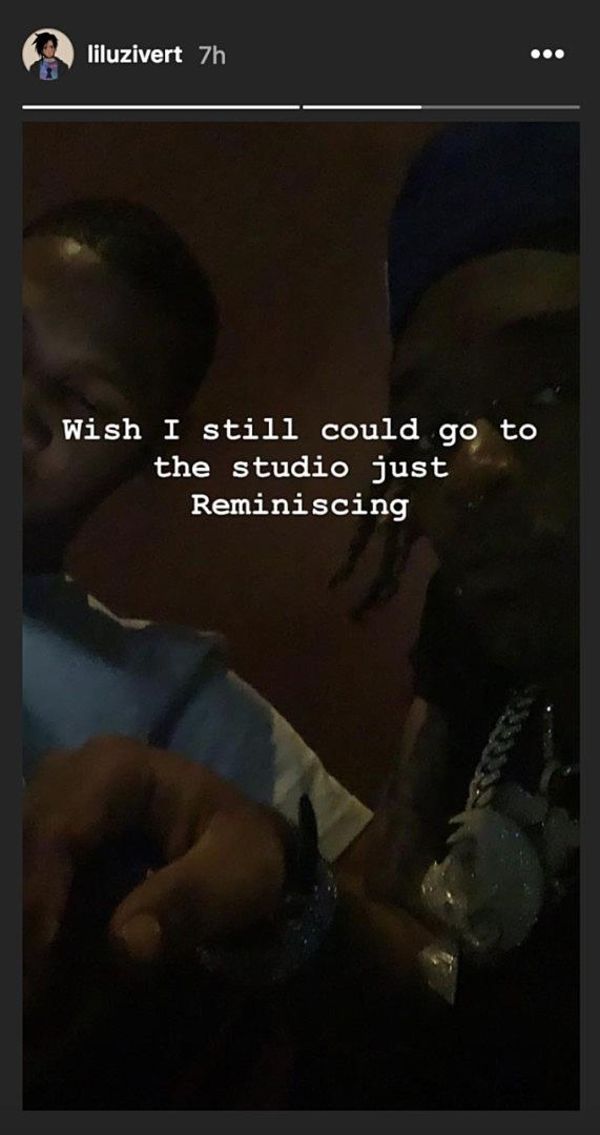 "Wish I could still go to the studio. Just reminiscing," Uzi said in a social media photo.
Uzi is signed to DJ Drama's Generation Now label, which is an imprint of Atlantic. He has expressed anger with his deal in the past, and it seems like label issues -- not desire issues -- are what's keeping Uzi from making new music.
Discuss