When Paul George torched the Cleveland Cavs for 36 points on Saturday he was debuting his new Nike PG2 "PS2"
The PG2s pay homage to George's love of gaming with a Playstation-inspired colorway that lights up at the tongue and comes with a cheat code you can use to get a new graphic on your PS4.
If you know me, you know my game never stops. Whether I'm at home or on the road, I'm always playing on my PS4, which is why I'm excited to announce my official collaboration between Nike Basketball and PlayStation with the PG-2 "PlayStation" colorway," George wrote on Playstation's website.

This collaboration has been a long time coming. Ask me what my favorite PlayStation memory is and I'll tell you it's when my dad got me a PS2 for Christmas. I'd been dropping hints left and right because I knew that was it. That was the next big thing. You could say the same with Nike. As a kid, I'd make sketches of what I wanted my Nike shoes to look like because it's something I've always wanted to be a part of. Now I have the opportunity to make something very special and personal to me with the help of two of my favorite brands.
The kicks will be available at select Nike retailers on February 10. Check them out below: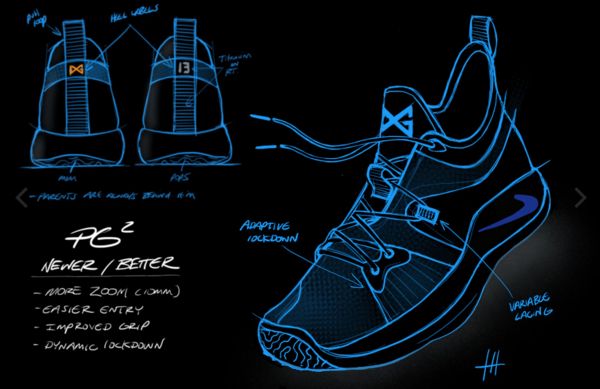 Discuss