Future & Lil Uzi Vert's collaborative album Pluto x Baby Pluto did 106K SPS in its first week with 4000K of those traditional album sales.
That's good enough for second on the chart, with veteran rockers AC/DC doing 121K SPS, 114K traditional with their first week of Power Up.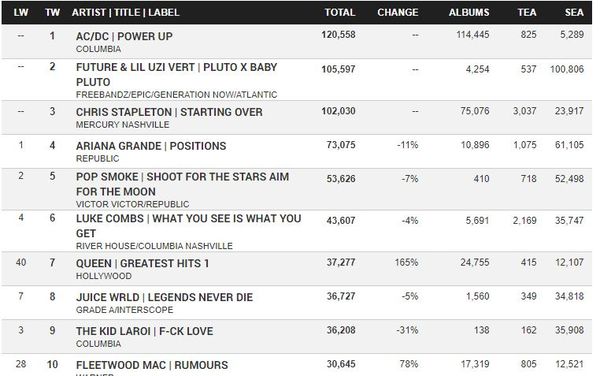 Future and Vert already have number one albums in 2020: Future's High Off Life debuted at No. 1 in May and Uzi's Eternal Atake hit the top of the charts in March.
This is Uzi's first collab album, whereas Future has had a number one hit with his collab albums with Drake [What A Time To Alive] and numbers twos with Juice WRLD [WRLD on Drugs], Young Thug [Super Slimey].
Discuss