The folks at Reddit have come up with a long list of rapper's snapchat names.
It's "unofficial", but here goes: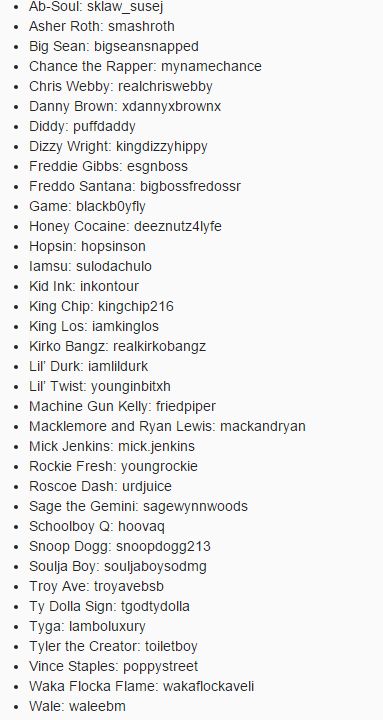 Vince Staples: poppystreet Slim Jimmi: jxmmi Mick Jenkins: mick.jenkins Chance The Rapper: mynamechance Joey Bada$$: badmonjozif Mackwop (TDE's DJ): mackwop Freddie Gibbs: esgnboss Travis Scott: scottxx Hodgy Beats: higashot Chris Travis: godfatherken Xavier Wulf: fuhrerwoe Father: badfather Rick Ross: richforever Danny Brown: xdannyxbrownx Tyler The Creator: toiletboy
Do you mess with rappers or celebrities on Snapchat? If so, have you ever seen anything good?
Discuss