After Tupac died, Eminem wrote a heartfelt letter to Pac's mom  Afeni Shakur, and also included a pen sketching of the late emcee.
"[Tupac] gave me the courage to stand up and say, 'F**k the world! 'his is who I am! And if you don't like it, go f**k yourself!'" Shady writes in the note.
Both the letter and the etching are on display at the Tupac Amaru Shakur Center for the Arts in Stone Mountain, Georgia. What do you think about Em's kind words and drawing skills?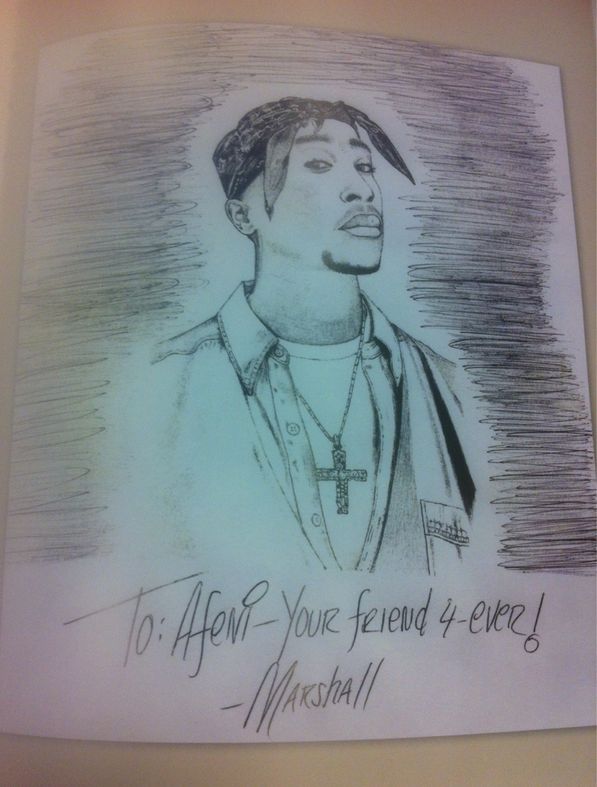 Discuss