King's Disease II, the follow-up to Nas's Grammy-winning King's Disease, dropped last Friday.
Hits Daily Double is projecting the album will do 51.5K in its first week, with 16K coming from traditional sales -- a high ratio of traditional to streams -- for a rap artist.
That should be enough to give Nas the biggest debut of the week, but not enough to crack into the top four overall.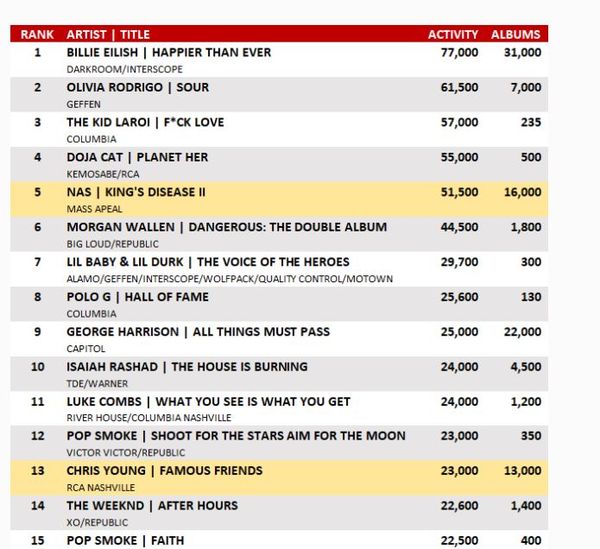 It will also be the second-worst opening of Nas's storied 14 album career, topping only King's Disease.
What did you think of King's Disease II?
Discuss