Chance The Rapper isn't cutting his hometown hero Michael Jordan any slack.
Chance played the photoshop game everyone's playing with the buzzy new Colin Kaepernick Nike campaign to take a sharp jab at OG Swish man MJ.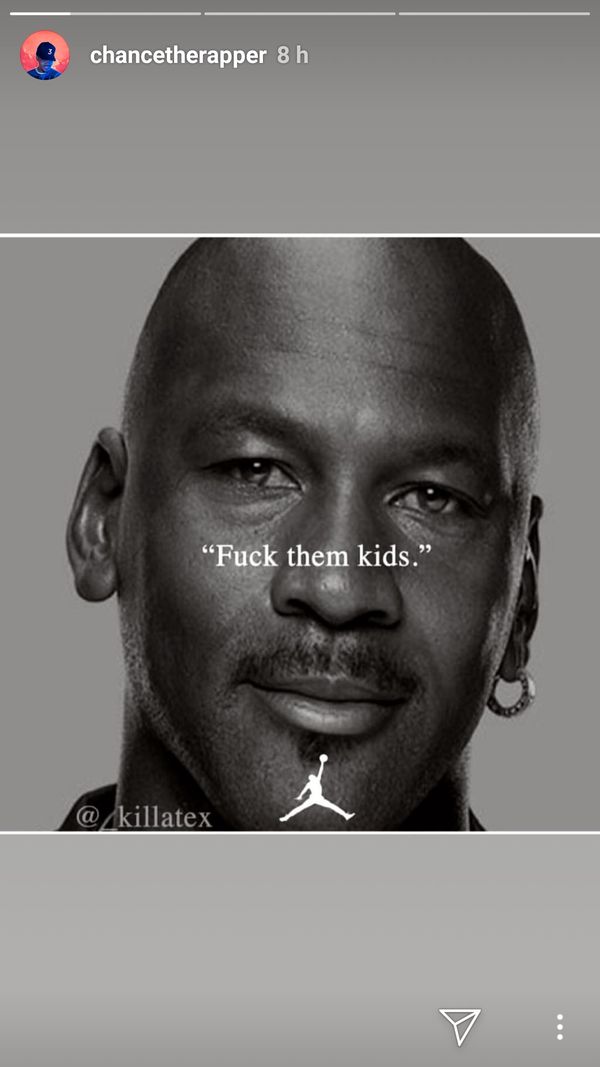 "Fuck them kids," reads the caption on the fake ad.
Michael Jordan has a history of not getting involved in social issues or politics. Legend has it, he said "Republicans buy shoes too" when asked why he refused to endorse Harvey Gantt, who is black, in his 1990 North Carolina Senate race against Jesse Helms, who many felt was a huge racist.
On the other hand, MJ does have a history of giving back to kids, and recently gifted Chicago high school students new pairs of Jordan 11s.
What do you think Chance is getting at?
Discuss