Chance The Rapper's debut album The Big Day didn't do poorly. 118K first week is OK.
But it didn't take off like many industry insiders expected it to, and it was surprisingly beaten for the top spot by Christian rapper NF, despite Chance employing all of the bundling tricks of the day.
Chance had had great success with his mixtapes 10 Day, Acid Rap and Coloring Book, which was the first tape ever to win a Grammy.
The critical consensus on The Big Day is that it wasn't as strong as those efforts and that his thematic focus on his wedding to Kirsten Corley may have weighed the project down.
Chance addressed that in a series of dramatic Tweets:
I'm getting this crazy feeling that people want me to kill myself 😢

— The Big Day out now (@chancetherapper) August 5, 2019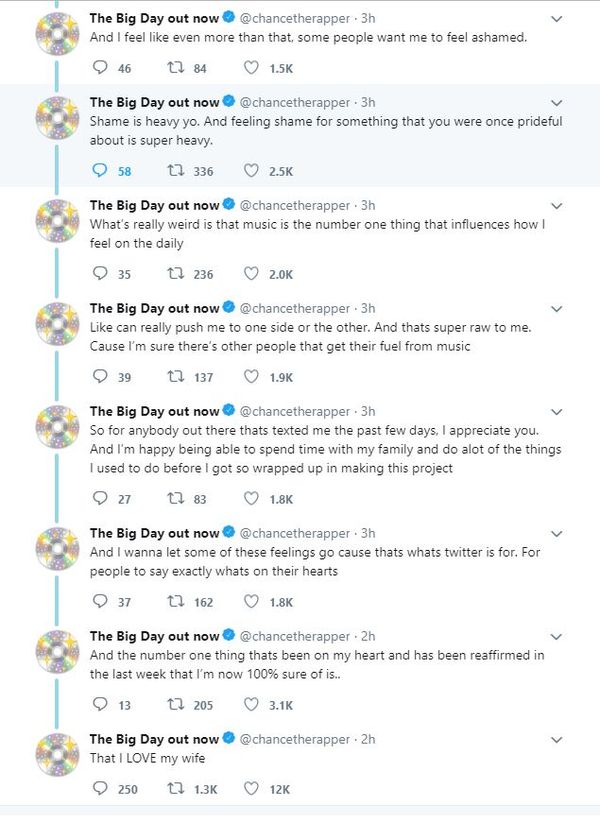 What do you think?
Discuss