A few days ago, Drake IGed out a few seconds of the upcoming video for his IYRTITL banger 'Energy.'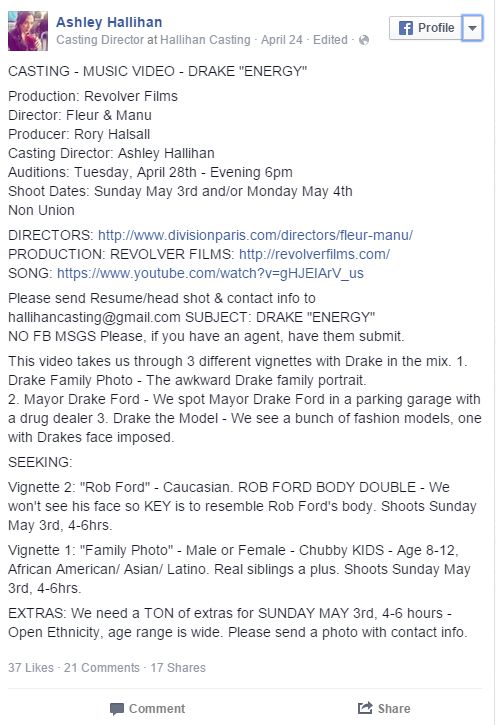 Drake's head on top of a fashion model is sure to make the Drake Stans out there mighty uncomfortable.
Then there is the Rob Ford plot line...
We sometimes joke and say that Drake is our favorite Canadian.
This is obviously not true. Of course our most beloved Canuck is the crack-smoking, pratfalling former mayor of Toronto Rob Ford. If he's not your favorite Canadian, you need to learn more about Rob Ford.
Discuss