Cassie has filed an explosive lawsuit against her ex, Sean "Puffy" Combs.
In it, she accuses Diddy of violence and sex trafficking. She also accuses him of blowing up Kid Cudi's car in 2012 when Cassie began dating the rapper.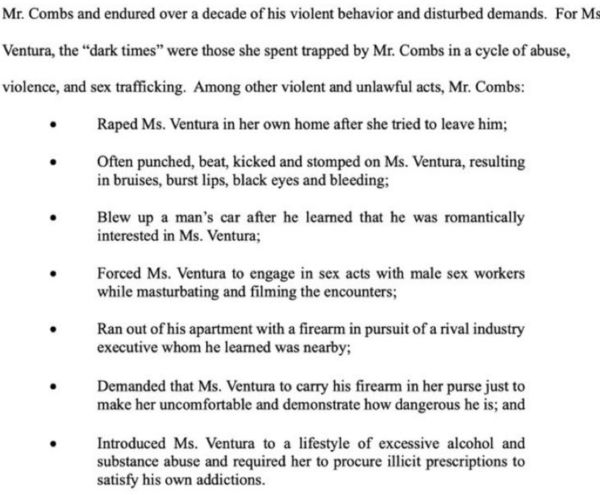 In addition, Cassie said Puff entered her house and raped her after they ended their relationship.
"After years in silence and darkness," Cassie statement, "I am finally ready to tell my story, and to speak up on behalf of myself and for the benefit of other women who face violence and abuse in their relationships."
Diddy's legal team pushed back on the suit, claiming that Cassie was trying to shake Puff down for $30 million and went forward with false allegations when he didn't bite.
Cassie and Diddy dated on and off between 2005 and 2016. Their relationship began when she was a 19-year-old Bad Boy artist.
Cassie is seeking $30 million in the lawsuit.
Discuss