Casanova recently broke his silence about being arrested on a slew of charges, including murder and racketeering.
The feds are accusing the Brooklyn rapper of being a member of the Untouchable Gorilla Stone Nation. Cas, along with 17 others were charged earlier this week, and he turned himself in to authorities on Wednesday, Dec. 2.
If that's not enough drama for Casanova, there was a rumor spreading that his girlfriend Swaggy Jazzy's best friend snitched on him, which led to his recent arrest.
There's a clip of Jazzy's friend speaking to someone in a police interrogation room about Cas. But Jazzy said the video is old and everyone needs to calm down.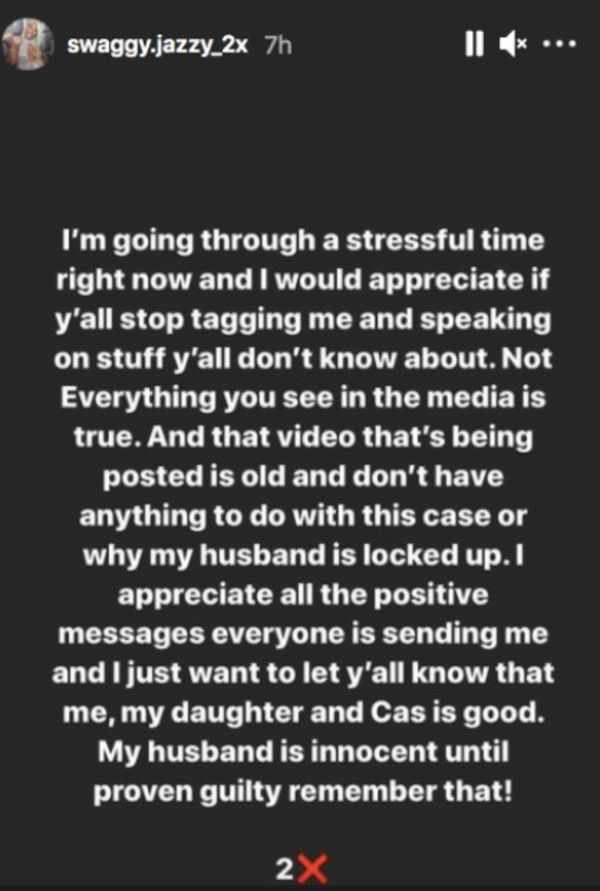 "I'm going through a stressful time right now and I would appreciate if y'all stop tagging me and speaking on stuff y'all don't know about," she wrote on social media. "Not everything you see in the media is true. And that video that's being posted is old and don't have anything to do with this case or why my husband is locked up. I appreciate all the positive messages everyone is sending me and I just want to let y'all know that me, my daughter and Cas is good. My husband is innocent until proven guilty remember that!"
What do you think. Here's her friend saying Casa's name in the integration room
Discuss