Cardi B left Instagram after Azealia Banks accused her of creating a caricature of a black woman. Now Cardi's sister Hennessy Carolina has jumped into the beef.
Hennessy posted a photo of Azealia when she attended Paris Fashion Week a while back and wore a thong on the red carpet. She called the Harlem rapper a hypocrite for talking about being a role model in one breath and dressing half naked in another.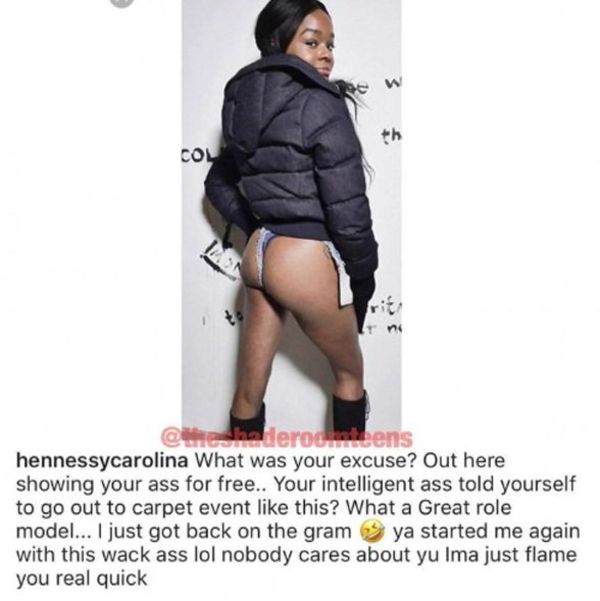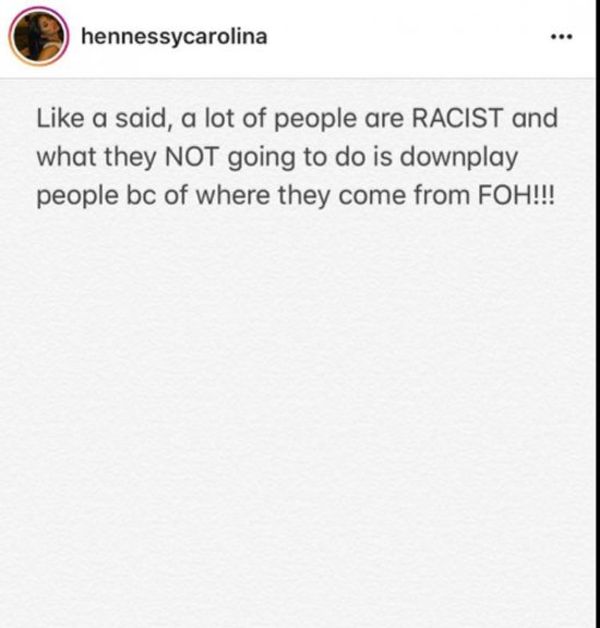 Although Banks hasn't responded to Hennessy yet, she did double down on what she said about Cardi a few days ago and added Offset's behavior to the mix. (Flip through for all of her comments.)
Why do you think Cardi and her family are paying so much attention to Azealia's comments when she says these kinds of trolly things all the time?
Discuss