Last week, Cardi B suggested celebrities are being paid to say they have COVID-19
Earlier this week, she ended up in the ER. She explained what happened in a deleted tweet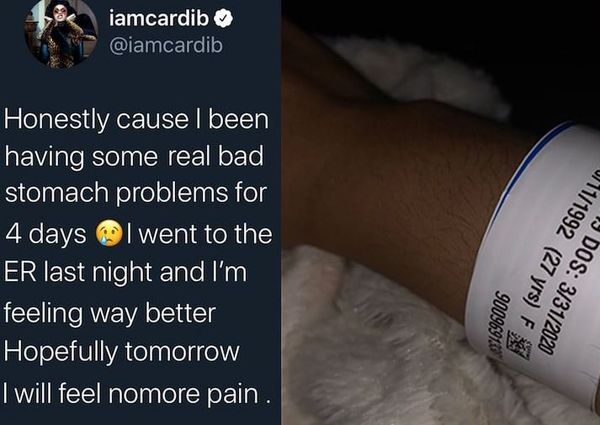 "Honestly cause I been having some real bad stomach problems for 4 days I went to the ER last night and I'm feeling way better Hopefully tomorrow I will feel nomore pain," she wrote, under a photo of a hospital braclet which showed she admitted 3/31.
Cardi seems to be back home, posting goofy things on social.
Some Coronavirus victims, like Scarface, have intense stomach issues.
Stay safe. And only go to the ER if you are really sick.

Discuss