Last summer, autograph hound Giovanni Arnold sued Offset and Cardi for ordering a beatdown of him after he asked Cardi for an autograph as the couple left a Met Gala afterparty at the Mark Hotel in NYC.
According to Arnold, Cardi reacted to his pen by threatened to 'slap the s– outta' him. Then Offset said "shut up, bro, before a n–a beat you out here."
Now The Blast reports Cardi is suing Quality Control, who manages Offset, for negligence related to the incident. According to Cardi's suit, Arnold's beatdown injuries are a result of QC and the Mark Hotel not providing adequate security.
Upon learning of The Blast's article, Cardi posted a video vehemently denying that she is suing QC. Then she deleted the video. Perhaps her lawyer reminded her that she was. Anyway, The Blast has a copy of her suit.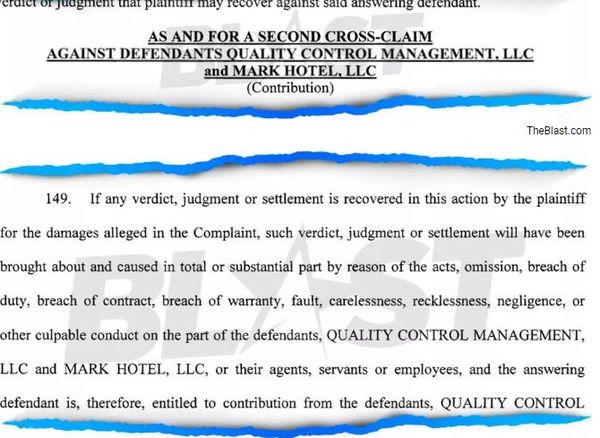 Update: QC is also crying fake news, but the documents seem to suggest it is not:
Discuss