OnlyFans and Instagram influencer Mercedes Morr was killed by Kevin Alexander Accorto in a murder-suicide this weekend.
Morr's family and local police have has said Accorto was a stalker who didn't personally know Morr, but there has been much speculation -- some of it nasty -- on social media over the circumstances of Morr's death.
Cardi B has spoken up for Morr -- whose almost 3 million followers on IG include Meek Mill, Bow Wow and Snoop Dogg -- ripping those who would blame her lifestyle for her death.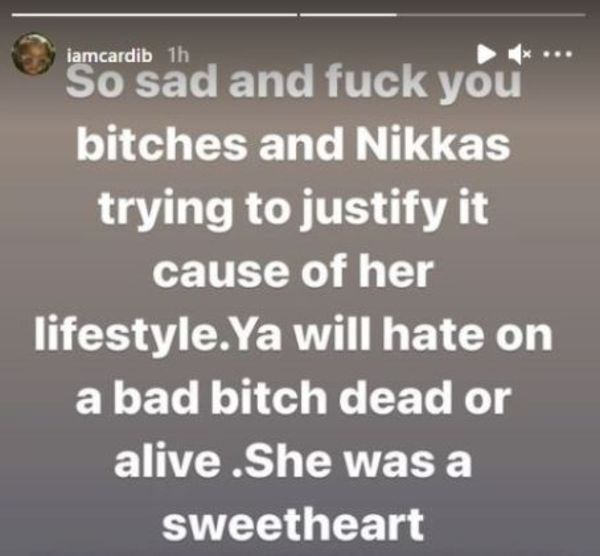 "So sad and f*ck you bitches and n*ggas trying to justify it cause of her lifestyle," Cardi typed on Instagram Stories. "Ya will hate on a bad bitch dead or alive. She was a sweetheart."
RIP.
Discuss