Cardi B says she was roughed up by a New York City cop today.
In a now-deleted tweet, Cardi said she was put in a chokehold by the officer and implied it was for no good reason.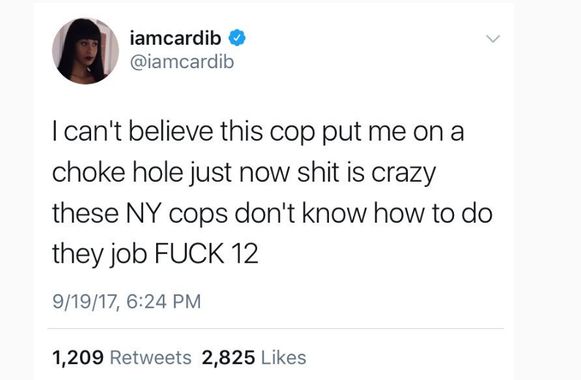 "I can't believe this cop put me on a choke hole just now shit is crazy these NY cops don't know how to do they job FUCK 12," Cardi wrote.
A fan reacted to Cardi's Tweet by writing "I bet the cops were white," to which she responded "YEUP HE WAS" before deleting that Tweet too.

So far neither Cardi or the NYPD has made any further comment on the incident.

[Related: Cardi B claps back after comedian disses her.]
Discuss