Joe Budden recently opined that Cardi B -- who's been locked in behind-the-scenes legal issues over her management -- will never put out another album.
Cardi pushed back on that, claiming that she plans on dropping the follow-up to her 2018 hit Invasion of Privacy after she does a few other things.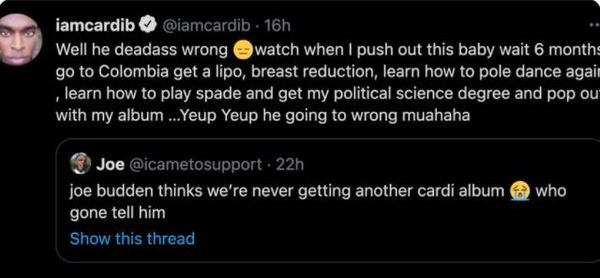 "Well he deada*swrong watch when I push out this baby wait 6 months go to Colombia get a lipo, breast reduction, learn how to pole dance again , learn how to play spade and get my political science degree and pop out with my album …Yeup Yeup he going to wrong muahaha," Cardi typed.
So it looks like it will be a while before we got another Cardi album.
Discuss