Cardi B has come to the defense of Kanye West after some have criticized his new Jesus is King album.
She did it after the comedian Karlous Miller dissed Ye and the LP on Twitter.
"Kanye West fell off and won't nobody say it," Miller tweeted a few days ago.
Nore dissed the album as well and called it "trash."
But Cardi said she's confused about all of the negative talk and she left a confused message under Miller's tweet.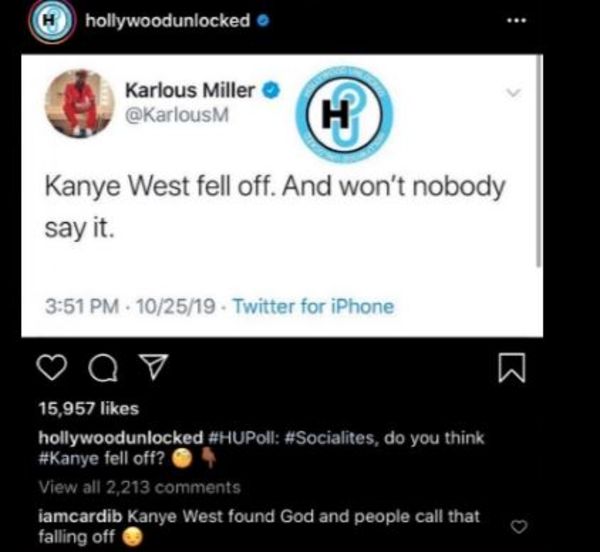 "Kanye West found God and people call that falling off," she wrote.
Do you think that Ye fell off?
Discuss