J. Cole wasn't the only one hacked this Fourth Of July holiday.
Cardi B is also saying "hack" after her social media pages fired shots at Nicki Minaj and Selena Gomez, and revealed personal info about Drake, Justin Bieber, and 21 Savage.
Here is some of the illegitimate material.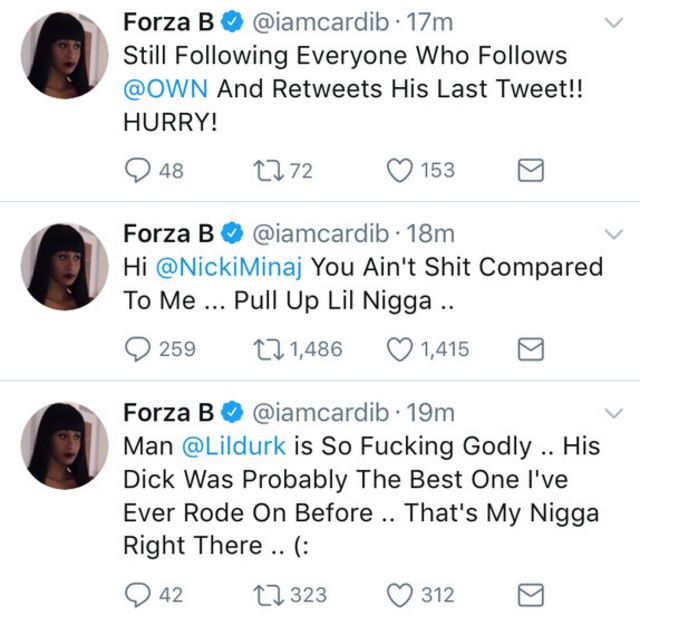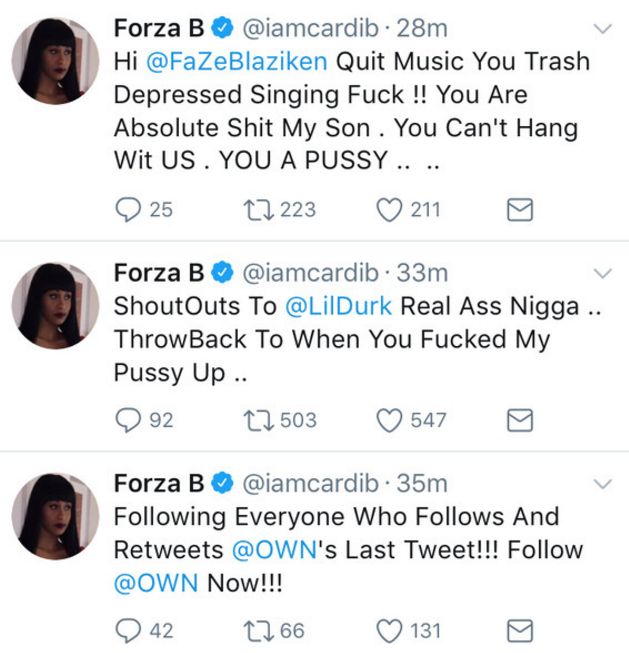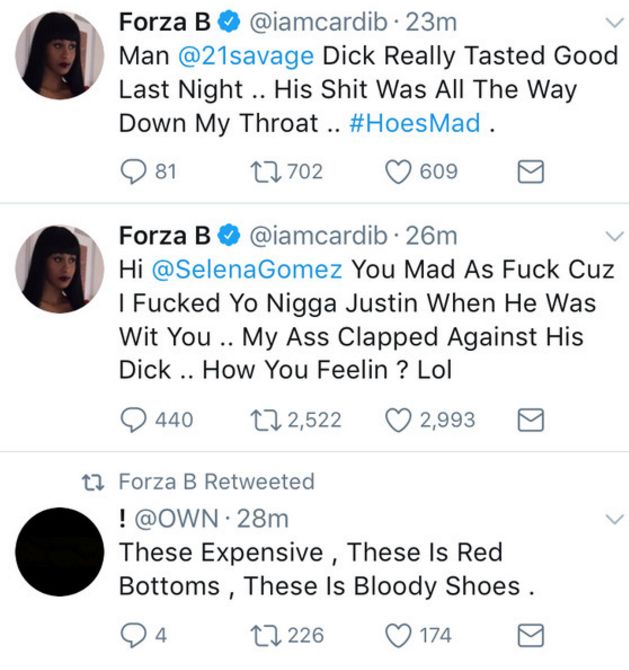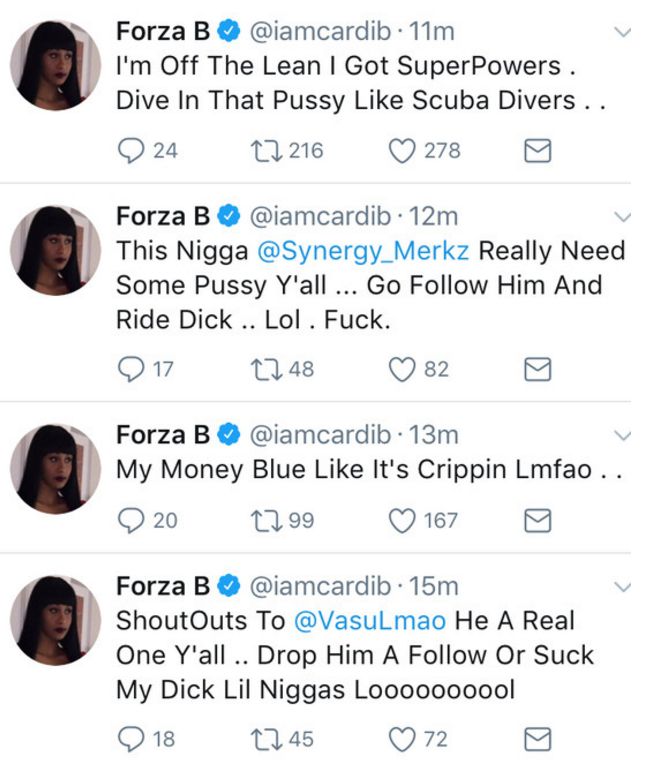 [Related: Offset threatens to beat Ebro for Cardi B comments.]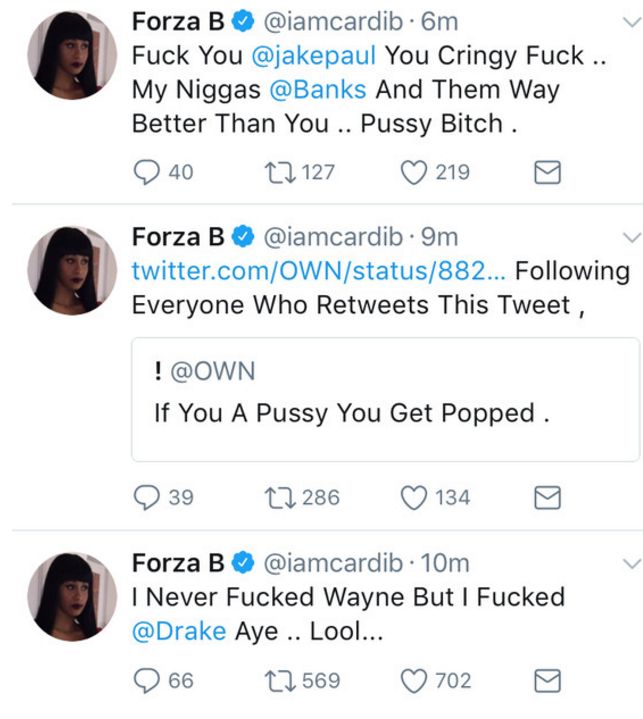 Cardi B addressed the hack on Instagram.
"Whoever hacked my Instagram and my Twitter, suck my dick. You nerdy, geeky, virgin bitch," Cardi said.
She has also apologized to everyone targeted in the hack.
Discuss