Maybe it's something about New York City. But the only big time emcee that rivals 50 Cent in social media savagery is Cam'ron.
But we can't really blame the Dipset's leader's latest Instagram confrontation on excessive saltiness. It started when the 39-year old got called out by a follower who claimed that he hit Cam in the face once, and the Killa did nothing in response.
That kind of provocation is enough to get any warrior to his keyboard, and Cam fired back.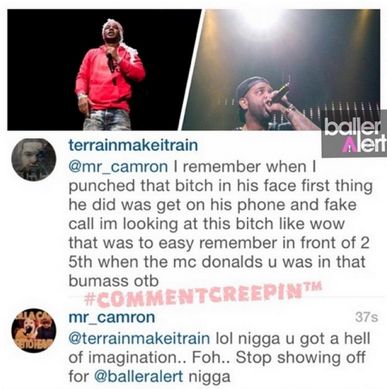 Who knows if there any validity to Terrainmakeitrain's claim. But you can bet Cam wasn't fake calling the cops.
Discuss