Joe Budden has injected himself into the beef between Cam'ron and Jim Jones.
On his podcast, Budden said this about Cam's revelation that he copyrighted ByrdGang, the name of Jones's squad.
"Dog, when he said 'You told me you wasn't doing nothing with ByrdGang, so I copyrighted it,' I would've fucked him up immediately," said Joe.
Cam has responded to Budden on IG.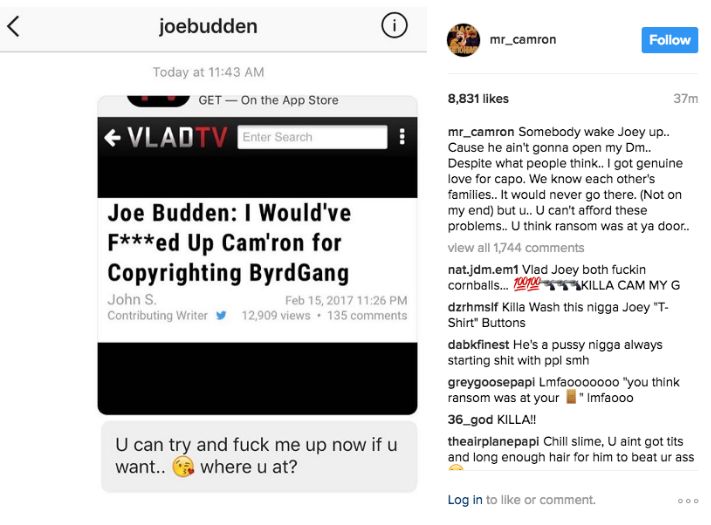 Ransom is a NJ rapper that Budden brought on -- and then beefed with. The two actually threw hands, and Ransom also showed up at the home of one of Budden's associates and beat the friend on camera.
Joe and Ransom have made up since, but Cam'ron never forgets.
Does Budden want new problems with Cam?
Discuss