Kevin Durant and the Brooklyn Nets are looking to win game 7 tonight against the Milwaukee Bucks.
While they will be without Kyrie Irving, they are getting some extra motivation from Cam'ron, Jim Jones, and Dipset.
In a recent Instagram post, Cam'ron posted a picture of a huge diamond Dipset chain that he bought for Kevin Durant showing his love for the Brooklyn star.
On top of Cam'ron showing love, Jim Jones chimed in via the comments.
Check it out below.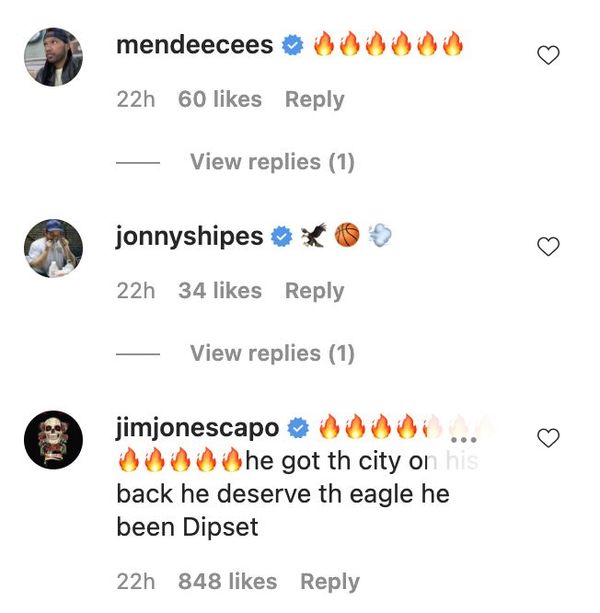 Discuss