Carolina Panthers quarterback Cam Newton has been taken to the hospital after being injured in a scary car accident, according to TMZ.
At about 12:30 today, rescue vehicles arrived to find Newton's truck on its side a few blocks from the Panther's Bank of America Stadium in Charlotte.
There was another damaged car 50 feet in front. Newton made his way out of his wrecked vehicle and was grimacing in pain on the side of the road when rescuers arrived. The 25-year old tried to stand, but fell down. He was then put on a stretcher and taken away in an ambulance. We will add any new developments to this breaking story.
Update: ESPN reports that Newton didn't suffer life threatening injuries, and was conscious when taken to the hospital.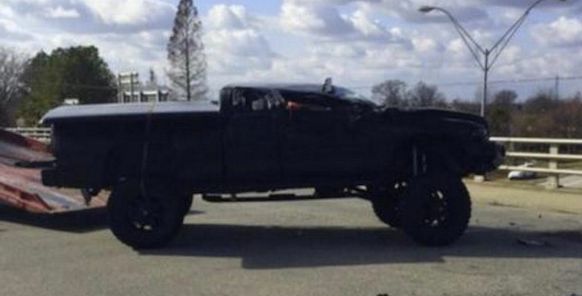 Discuss