What's going on with Busta Rhymes?
Last week, the 43-year old was arrested for a confrontation with a gym employee that ended in a cloud of muscle milk.
Now we get word that Busta Bust is also under investigation for an incident at June's BET awards.
Kim Simpson says it all started when her friend accidentally bumped into the rapper while dancing at the June awards show. They apologized, but she says Busta went nuts, warning, "I'll bite you and not that kinda bite" if it happened again.
Simpson and her pal tried to stay away from Busta, but he got caught in their camera line when they shot a photo of reality star Deelishis.

This set Rhymes off. He charged the ladies, threatening slaps, and had to be restrained by security. Simpson filled out a police report and a criminal investigation is ongoing. No word from Busta or his people on the incident.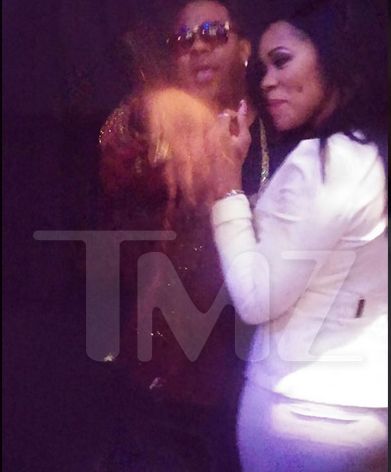 Discuss